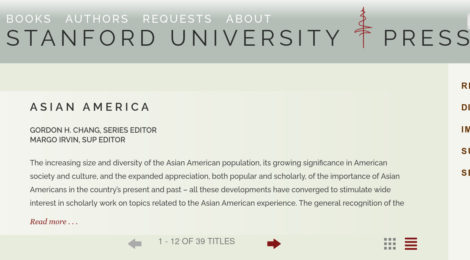 I'm pleased to announce that my next book, Minor Transpacific, is under contract with Stanford University Press and slated to be published in their spring/summer 2021 catalog as part of their Asian America Series. It's been in the works for a very long time (15 years), and I'm glad to see it finally reach the end of the process. At the moment, I'm furiously revising the manuscript to make a September deadline and hope to get it squared away before the fall semester begins. It's been an unusual, surreal few months so this news has been a bit of a reprieve.

Here's a preview by way of an abstract:
Bridging two fields, Asian Studies and Asian American Studies, Minor Transpacific is the first study of its kind to articulate the connections between Korean American and Zainichi (Korean Japanese) literatures, hypothesizing that these works have a long history of engagement across the Pacific, but that disciplinary isolation prevents serious study.

There is a tendency to think of Korean American literature—and Asian American literature writ large—as narratives involving only two spaces, the United States and Korea, with the same also being true in Zainichi literature only involving Japan and Korea. Instead, Roh argue that both fields have to account for three spaces—Korean American literature has to grapple with the legacy of Japanese imperialism in the United States; and Zainichi literature must account for American political, cultural, and racial interventions in Japan and Korea. In comparing Korean American authors Younghill Kang (East Goes West), Chang-rae Lee (A Gesture Life), Ronyoung Kim (Clay Walls), and Min Jin Lee (Pachinko) with Zainichi authors Kaneshiro Kazuki (GO), Yi Yang-ji (Yuhi), and Kim Masumi (Moeru Sōka), Minor Transpacific uncovers their hidden dialogue and imperial concordances. Working in Japanese and English languages, Roh builds a theoretical framework for articulating those moments of contact between minority literatures in a third national space, and proposes a new area of study in Asian American literature.